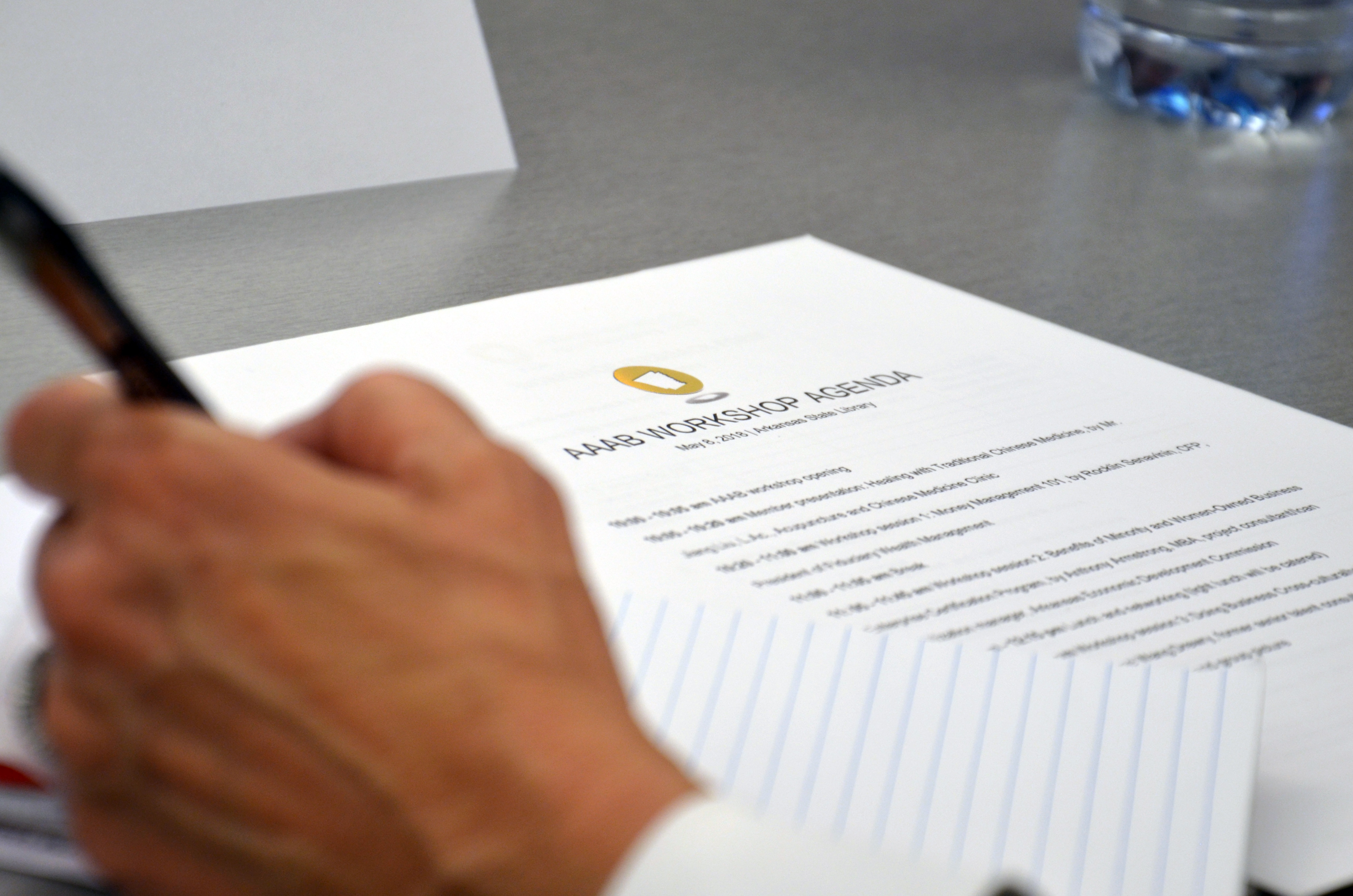 Frequently Asked Questions
1.I'm not in Little Rock. Can I enjoy the benefits that the AAAB provides?
The AAAB is a state-wide organization and we host events in different parts of the state throughout the year. Beyond this, we welcome interested parties from anywhere in the world with a business interest in Arkansas and Asia to join the AAAB community.
On a practical note, although the AAAB's activities currently occur mostly in Central Arkansas, as the organization grows, we will host more events in different parts of Arkansas, as well as virtual events over the internet.
---
2. I'm not of Asian ethnicity, can I join the AAAB?
Yes. We welcome anyone, regardless of ethnicity, who has business interest in Arkansas and Asia. Actually, many members are not Asian.
---
3. Can I learn Asian languages and cultures at the AAAB?
We are thrilled that you are interested in learning more about Asian cultures. The AAAB positions itself as a professional organization, rather than a language institute or cultural association. Although we are not directly involved in providing such services, we are happy to connect you with service providers who do specialize in these aspects. We enjoy being an information hub, especially when it comes to matters regarding Asia.
---
4. If I'm not ready to become a paid AAAB member, how can I be involved in the AAAB community and learn about the organization?
Thank you for your interest! You can come to our events, which are usually open to both members and non-members. You can also sign up for our monthly newsletter or follow us on Facebook and LinkedIn for updates. Other ways include volunteering at our events (and qualify for a free pass).  Let us know how you'd like to be involved.
---
5. Can I become an AAAB member or withdraw my membership anytime?
Yes you can become a member anytime. However, our annual membership is non-refundable.
---
6. Can I get a tax deduction for my donation to the AAAB?
We deeply appreciate donations. The AAAB is a 501(c) (6) nonprofit organization and the Internal Revenue Service (IRS) provides tax deduction details.